Episode 8 • Stay Home Get Paid: Virus Survival, Vivian Manning-Schaffel, Buttermilk Biscuits, Coffee Podding
Listen to "LSP 8. Virus Survival, New Pal Vivienne, Coffee Podding" on Spreaker.
Late Supper with Martin Belk is now Distributed! Syndicated! Insert-Appropriate-Word-Here!
Apple Itunes • SPOTIFY ( spotify:show:2dVvLDd8BacyZk1MhY470B ) • iHeartRadio • Google Podcasts • Castbox (coming soon!) • Deezer • Podcast Addict • Podchaser • more to come!
---
Virus Survival: Real Info From an accredited source at MEDIUM.com – interesting how TAWAIN AVOIDED MOST OF IT BY ACTING, Ya' Know, LIKE A GOVERNMENT…smh

---

Welcoming Vivian Manning Schaffel to the Late Supper™ Table! 
Vivienne is a dear friend from back in the dot-com NYC days. She is one of the most invigorating, supportive, loving, accepting people I know. She writes for NBC, Huffington Post, Medium, gothamist, TimeOUT New York and many more excellent publications!
Her web site is here: vivianmanningschaffel.com
---
WE CAN SEE CLEARLY NOW, THE SMOG IS GONE
images from quieter, gentler Wuhan China as the machines fall silent.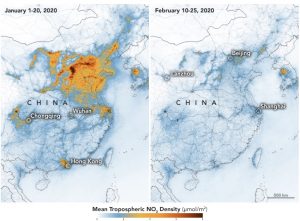 Thanks to NASA! Full story here: https://earthobservatory.nasa.gov/images/146362/airborne-nitrogen-dioxide-plummets-over-china
---
The Coffee Pod Podcast Challenge: .50p to charity for every pod I recycle!
You suggest the charity: use the form link on the home page or send me an email to cornertable [ at ] latesupperpodcast [ dawt] c o m
Video coming soon!