On the table: Kansas City Art Bites with Blair Schulman informalityblog.com; Tracey Edges Pretty Broken Punks; Letterkenny Successes, Midnight Diner Tokyo. New Game: Change That Tune! a challenge to scrub war language.
Listen to "2. Art Bites Blair, Tracey Cuts Edges, Letterkenny Success, Midnight Diner in Tokyo" on Spreaker.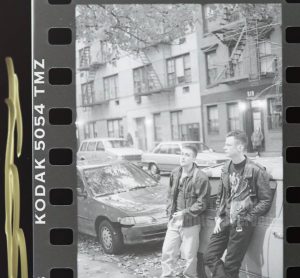 On the Table
Join our Late Supper Guest: New Yorker-cum-Kansas City Art Surveillance Writer Blair Schulman
• BlairSchulman.com • Informalityblog.com • Gorilla Docents
Listener Challenge! "CHANGE THAT TUNE"
"KILLED IT" "SLAYED" "CRUSHED"
>>>Where the minds go, the bodies will follow.
>>>Can we End war talk?
>>>Let it begin with me?
MIDNIGHT DINER
"Open from midnight to 7 a.m. — and serving whatever the customers request — the tiny, tucked-away Japanese diner draws a diverse group of patrons who bond over the Master's food while sharing their soulful stories." – @Netflix Asia
LETTERKENNY PROBLEMS (Original Youtube Series)
"Two good old boys from Letterkenny, Ontario tell you their problems."
Letterkenny – Hulu, Season 1-6