Welcome back to the Late Supper Table!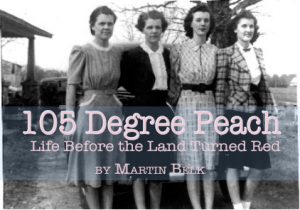 Inspired by lessons and life from my dear Grandmother, Ruby Huntley Belk, I take you on a short-story journey — memoir really, from Charlotte NC to York SC — where the Mid-Atlantic peach groves flourish — and the growin' isn't necessarily all on the trees.
Invigorated by the audio recordings of Eudora Welty, this southern charmer will give you something to chew on.
Listen to "LSP 11. BONUS SHORT • 105 Degree Peach • Martin Belk" on Spreaker.